The All-New 2017 Honda Ridgeline

The Honda Ridgeline has proven itself an undeniable standout in the pickup category. The Ridgeline displays a redesign of the traditional truck. The 2017 model keeps with the same unibody construction as its predecessor while inserting several sleek improvements. A combination of conventional and innovative, this year's Ridgeline gives drivers a flawless and attractive option.
The front-wheel drive option is capable of towing 3,500 pounds while all-wheel boasts a capacity of 5,000 pounds. The 262 lb-ft of torque multiply by a six speed automatic transmission. Honda's i-VTM4 on-demand all-wheel drive system disperses to the front wheels or splits torque between all four. The system features Intelligent Terrain Management (ITM) software. You will have no problem trekking your boat, ATVs or household items behind this sturdy, force of nature.
Body style changes will have skeptics and fans alike excited. Elimination of buttresses on the cab create easier side access to its forward area. A 90 degree transition between the cab and bed also make for better maneuvering. The 2017 Ridgeline is enhanced with a 28 percent stiffer body frame.
The 2017 Honda Ridgeline optimizes traction just as well on the road as it does in snowy, muddy and sandy off-road conditions. With an all-wheel drive capable of torque vectoring and a 280-horsepower V6 engine, you won't be able to avoid testing it out the Ridgeline in every situation. The performance is effortless and consistent making your job simple: enjoy the adventure.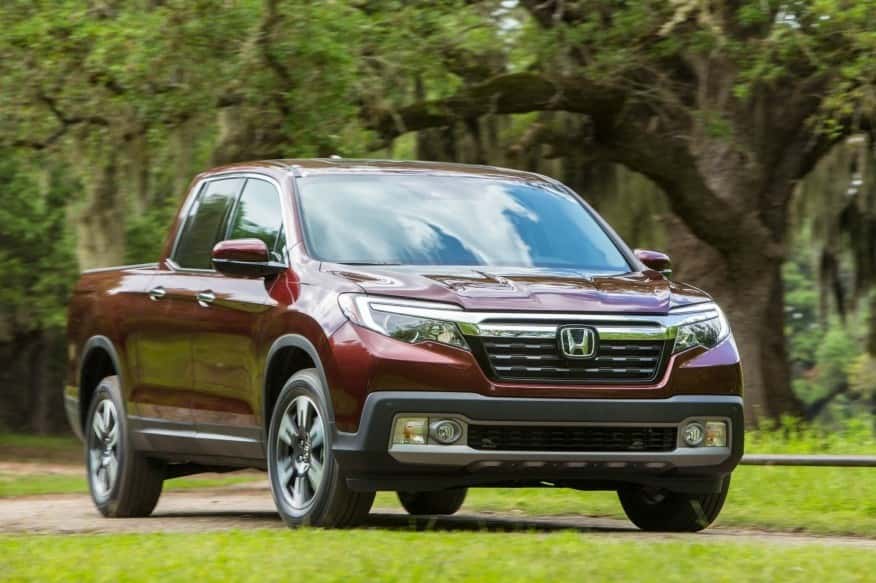 The 2017 Ridgeline is a serious piece of beefed up pickup ready to leave the competition in its dust. Maintain a faster speed, quieter chassis and smoother journey while you absorb uneven terrain with ease. The independent multilink rear suspension handles bumps and grooves with precision resulting in less rattling and shaking. You've never felt this connected to the ground while off-roading.
No long-haul road trip is complete without a great slew of technology and the Ridgeline offers the most impressive in its class. The extensive suite of driver aid and infotainment technology leave you desiring nothing more. There's no better company for a comfortable and controlled drive. An entire day in the saddle will pass in the blink of an eye in the 2017 Honda Ridgeline.
What are you waiting for? Schedule a test drive of the 2017 Honda Ridgeline today! Don't forget to check out our other great models at Buckeye Honda in Lancaster, OH!
Source:
Honda 
Car and Driver