Newest Update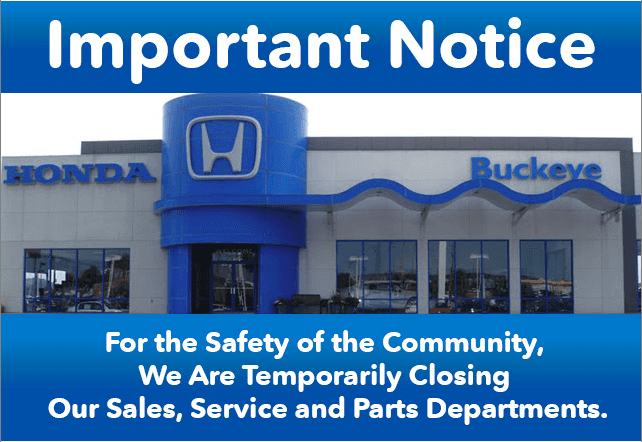 Due to the COVID-19 crisis and the Governor's Stay at Home Order, Buckeye Automotive has decided to close from March 24, 2020 through Friday, May 1, 2020, for the protection of our customers and associates. At this time, our plan is to re-open on Friday, May 1, 2020. Please visit our website, buckeyehonda.com, or social media accounts for additional details and updates.
If you need to speak with a Buckeye Honda team member during our closure, please call our main number, (740) 653-7678, and you will
have the option to be connected to a service or sales team member on call. You may also schedule future service online or send an email
to a team member via the website staff listing.
We apologize for the inconvenience, appreciate your understanding and look forward to continuing to serve you as soon as possible. We will make it through this situation and will be better than ever!
Stay safe and healthy,
Your Buckeye Honda Team