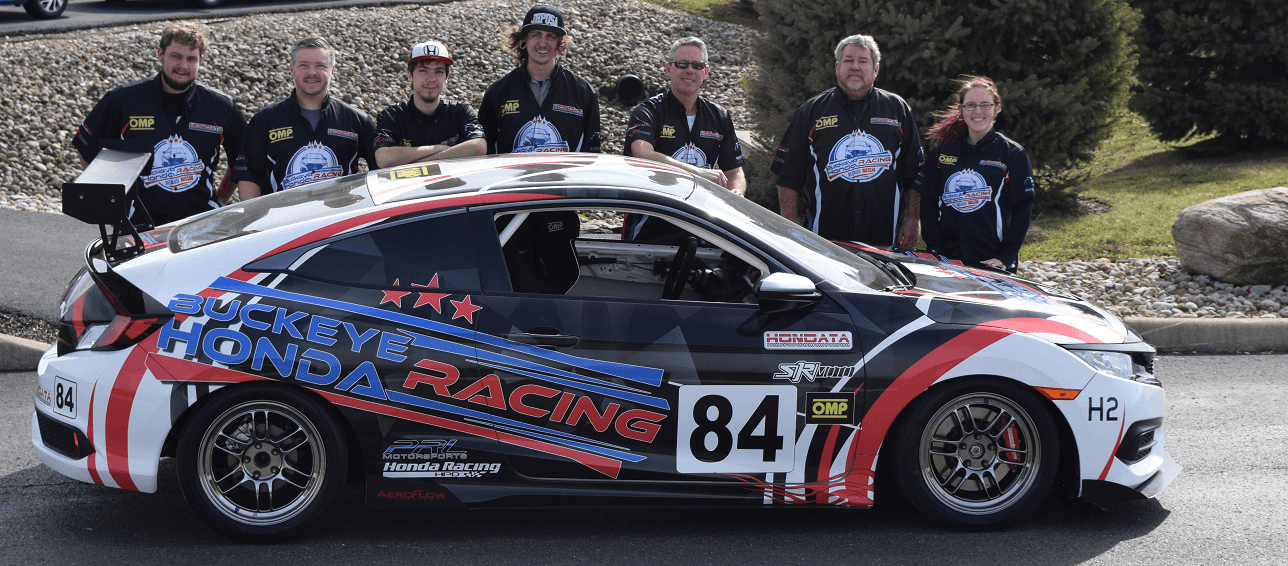 Buckeye Honda Racing
The story of the Buckeye Racing Team was not the direct path to championship lane you might've expected.  What began as an unassuming yet wishful conversation between two long term associates, a situation uncommon in itself, took an unexpected left turn into an unquenchable desire.  A desire to race.  A desire to compete at our highest level.  A desire to win.  The Buckeye Honda Racing team born and it was ready to hit the pavement running towards whatever challenge presented itself next.
…
Our team is comprised of the same people who bring our customers President-Award winning service right here, at our dealership, every day.  We truly believe our technical team is made up of the best and brightest service and parts professionals in the industry and pride ourselves on the fact you, as a Buckeye Honda family member, will experience the same level of care and passion our team puts forth into the race car to your vehicle, every time you pull into our service department.
Come in and see our car, meet our people and see our passion.  We would love to take you for a ride at the track, just ask us how.